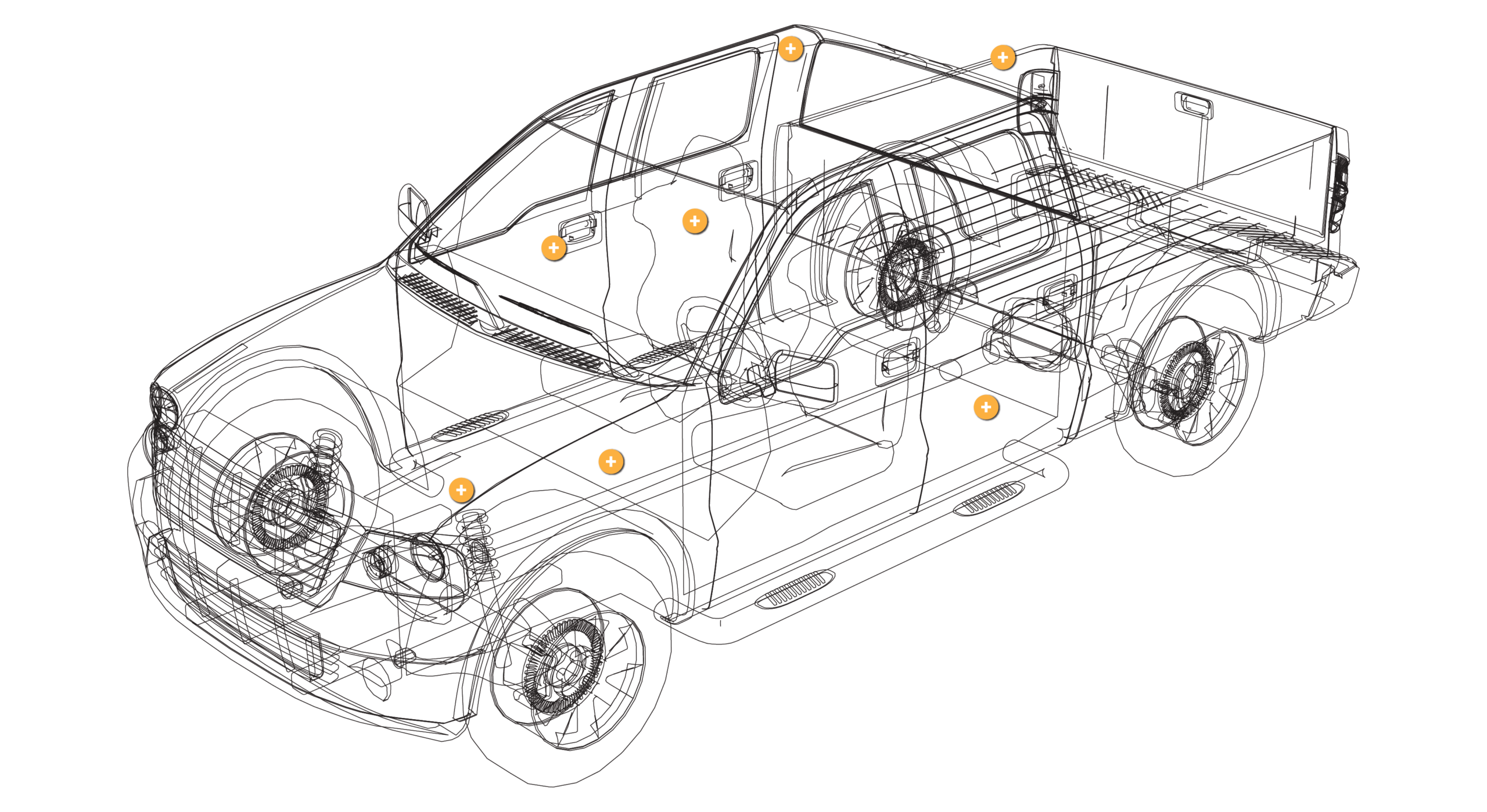 Cable and Wire Harness Management
Single and double-sided strap fastening solutions for wiring, harnessing, and cable systems. With a full in-house converting facility, Halco offers customized solutions to perfectly suit your application.
Floor Mats & Carpet Attachment
Woven and Molded hook fasteners providing a wide range of engagement strengths for a variety of different fabrics and loop materials in carpet and floor mat attachment applications.
Mounting & Interior Trim
Custom Hook and Loop solutions combined with specialty adhesives for low surface energy substrates, low fogging applications, etc.
Seating Assembly
Reclosable fasteners designed for use with sewing, cutting, welding, or mold-in technologies for seating applications.
Noise Reduction in Thermal & Acoustic Insulation
Specialty fasteners including custom adhesives and die cuts shapes for securing noise dampening materials inside vehicles.
Head Liner / Sunroof
Semi-permanent fasteners for headliners and sunroof applications. Designed and engineered for ease of application and installing.
Tonneau Covers & Bed Liners
Fastener attachment solutions for automotive accessories such as truck bed tonneau covers, soft tops, bed liners, seat covers, tire carriers, dashboard covers, and much more.