---
Hook and Loop Solutions for automotive
Halco is a trusted supplier of specialty engineered hook and loop fastening components for the automotive industry and its tier suppliers, particularly for specified automotive interior applications. Applications include acoustical insulation, carpet attachment, headliners, trim pieces, seat covers, and much more. We work closely with the engineering staff of global OEMs like Tesla and Volkswagen. Halco also supplies hook and loop materials and die-cut parts to automotive aftermarket product manufacturers.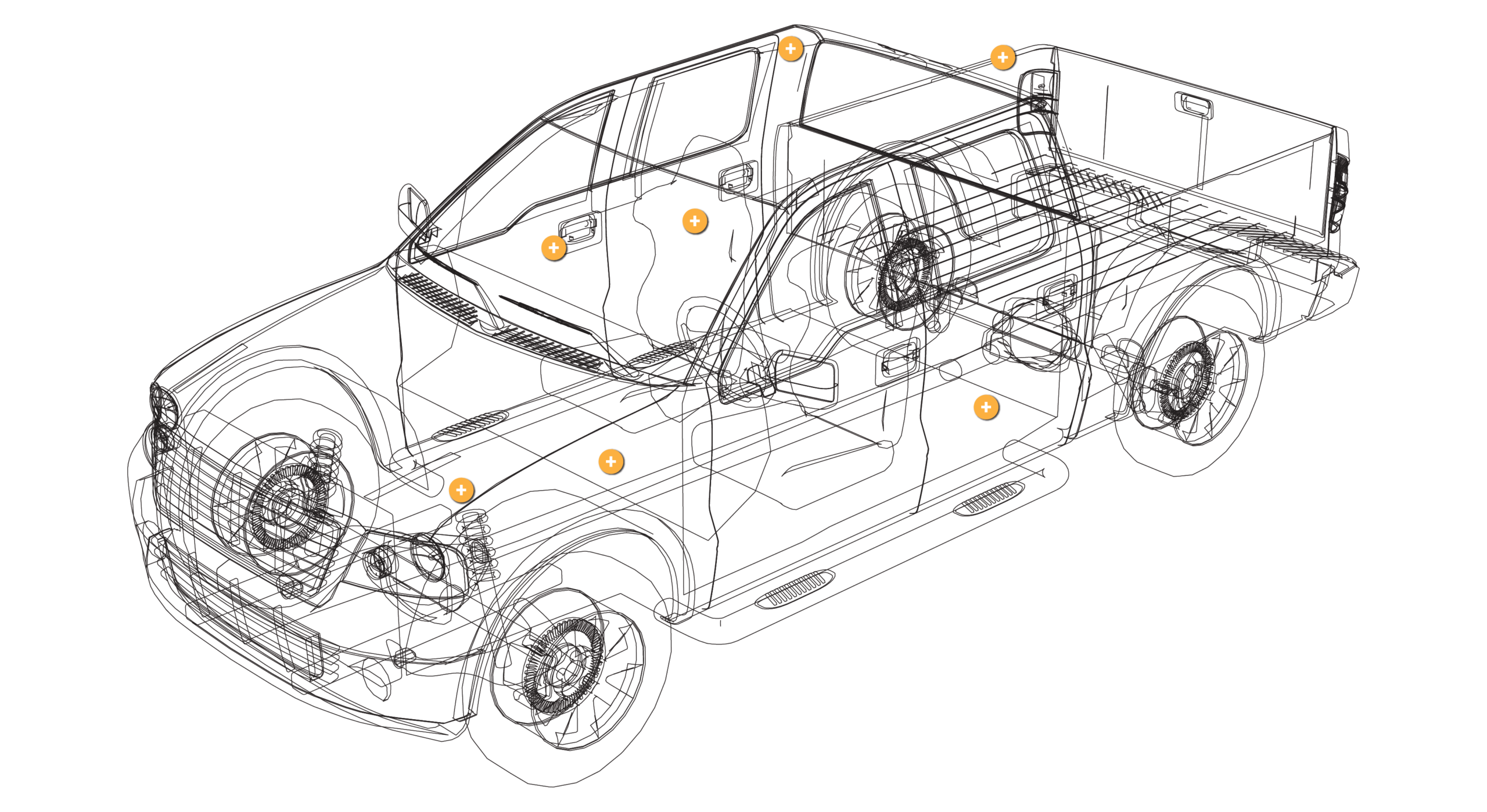 Cable and Wire Harness Management
Single and double-sided strap fastening solutions for wiring, harnessing, and cable systems. With a full in-house converting facility, Halco offers customized solutions to perfectly suit your application.
Floor Mats & Carpet Attachment
Woven and Molded hook fasteners providing a wide range of engagement strengths for a variety of different fabrics and loop materials in carpet and floor mat attachment applications.
Mounting & Interior Trim
Custom Hook and Loop solutions combined with specialty adhesives for low surface energy substrates, low fogging applications, etc.
Seating Assembly
Reclosable fasteners designed for use with sewing, cutting, welding, or mold-in technologies for seating applications.
Noise Reduction in Thermal & Acoustic Insulation
Specialty fasteners including custom adhesives and die cuts shapes for securing noise dampening materials inside vehicles.
Head Liner / Sunroof
Semi-permanent fasteners for headliners and sunroof applications. Designed and engineered for ease of application and installing.
Tonneau Covers & Bed Liners
Fastener attachment solutions for automotive accessories such as truck bed tonneau covers, soft tops, bed liners, seat covers, tire carriers, dashboard covers, and much more.
---
Applications
Seating & Covers
Halco helps automotive seat manufacturers attach seat covers to the foam by providing a loose knit loop fastener (Halco Auto Loop) that attaches to both mushroom and molded hook fasteners. This automotive loop product is supplied with industry standard stripes and meets fire retardant FMVS specs for a wide range of OEM specifications. Halco's Woven Hook & Loop Fasteners are also a reliable choice for trim attachment & closure.
Floor Mats & Carpet
A variety of Halco hook and loop products are used to adjoin and seam sections of carpet in a vehicle. Die-cut hook and loop materials, often with automotive grade adhesive are used to secure floor mats and cargo liners.
Door Panels & Trim
Halco hook and loop is used to attach foam and acoustical insulation pieces in doors, roofs and other places in the vehicle for sound and vibration damping. Some interior trim panels can be attached using adhesive-coated hook and loop.
NVH (Noise, Vibration, Harshness)
Sound and vibration can be effectively reduced by attaching custom fit acoustical insulation parts around the entire interior cabin, including the floor and ceiling. This is also referred to as Buzz, Squeak and Rattle (BSR).
Wire Harness & Cable Management
Custom designed straps can be used throughout a vehicle to protect wire harnesses & secure items in load floors such as jacks & safety items.
Tonneau Covers & Aftermarket Accessories
Halco's polyester hook and loop stands up to UV exposure, temperature and moisture and is a preferred solution for pickup bed covers. Other Halco hook and loop products are used in a wide variety of automotive aftermarket accessories such as soft tops, rooftop cargo carriers, bike carriers, electronic accessories, cargo management, and other products.
Request samples
Request a full sample kit that showcases the specialty fasteners we have to offer for the automotive market.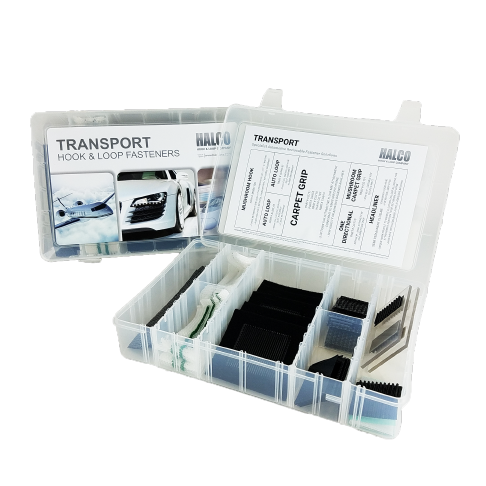 ---
Case Study
Tesla
With our extensive capabilities with converting and our wide range of products, we are able to help develop tomorrows technologies. Working with Tesla Motors, we have been able to help provide fasteners for the carpets, soundproofing, insulation and soft trim.
---
BLOG
HALCO AND 3M TEAM UP TO REDUCE NVH IN ELECTRICAL VEHICLES
One of the most notable and important challenges with Automotive manufacturers is the mitigation of Noise, Vibration, and Harshness, known as NVH.
---
Featured Blog